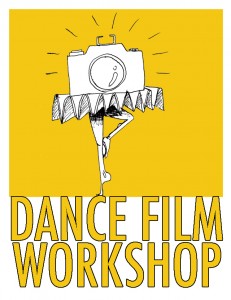 Marion Walker has developed a workshop on making dance films. The workshop is designed for all skill-levels (no experience in dance or video is necessary) and teens-adults are welcome. The workshop centers around collaboration and participants work in small groups to create their own 3-5 minute videos. They will learn about choreography, performance, cinematography, lighting, art direction, and video editing. The workshop is an exercise in experimentation and creativity.
The workshop can be adapted to different lengths of times and age groups. Please contact us if you would like to host this workshop in your community.
The first iteration of Dance Film Workshop took place at The Holland Project in Reno, NV June 19th – Sunday 23rd, 2013. Check out pictures of the participants making their videos and peruse our lesson plan and teaching tools.
What is a dance film?
A short, experimental, art film featuring movement.
Check out this trailer of professional films:
Student films made during the workshop: